Post Titled:
Poo-poo EU B-Day Bash in Berlin
So, a week ago I read on
BBC online
that there would be a huge EU 50th Birthday celebration on Unter Den Linden in Berlin with
free beer and free museum entry fees.
WRONG!

Paul and Jesi and I hit it up only to find NO free beer, stragglers, NO international booths opened and only a measly Joe Cocker soundcheck to entertain us... got some great fotos/video though.
actually, this ambulance surrounded by lights might be one of my most favorite videos I have ever taken... so in that respect it was all worth it.
Amazing commentary
from Jesi and Paul and Paul
This was a big downer. Fortunately the 1st birthday of cafe Ringo was also going on, so we went there and stayed chattig and drinking until 3am with some good folks.
But poo-poo on the EU Birthday party, I just KNEW it was too good to be true because NOTHING is free in Germnay.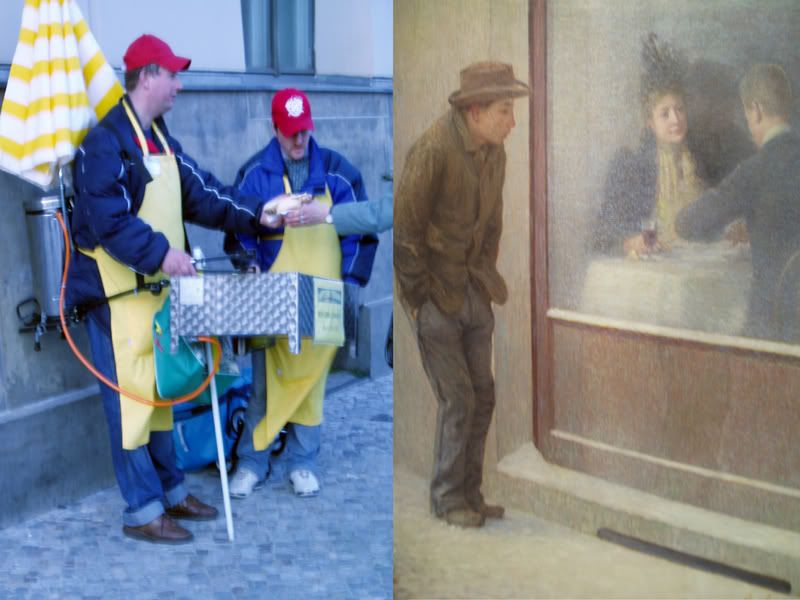 Backpack-Grill Wurst Vendor outside Humboldt University vs. Painting inside the Deutsche Guggenheim
cheap shot, I know.
Labels: 2007, Berlin Unter den Linden March 24, Cafe Ringo Berlin, EU 50th Birthday Party