Post Titled:
ruhige 1.Mai, 2008 in kreuzberg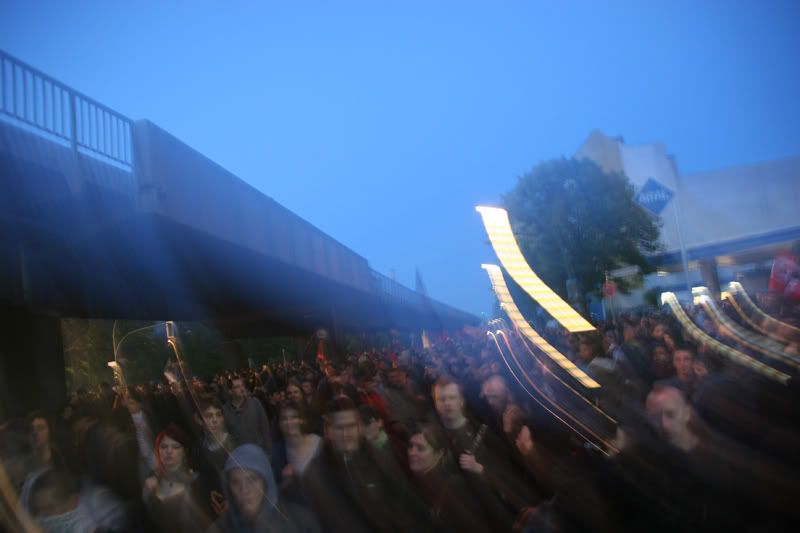 In the early evening I went up the street to Kottbusser Tor to see what was happening in and around the surrounding streets, but is was all grilling adn drinking and music- hundreds of food stands set up out front of their respective resteraunts on Adelbert straße and everwhere between Marianneplatz and Oranienplatz, calm, nice, fun just sitting on the grass, having a beer, talking fotos, listening to all the bad music- not at all what I hat expected. There were metal bands full of old guys, crump dancers, an AC/DC cover band. Football and public urination and prett uch everyone had a beer in hand, like an
über-block party.
When I left at 9pm and headed from Kottbusser Tor east on Skalitzer straße everything seemed normal until suddenly right in front of me chaos broke loose.
Headed my way was a sea of protesters and off to the right and left were armies of riot police. I am not sure how it started but there was sort of a herd rush and then the dozens and dozens of armored cops and police vans were clashing head-on with an entire protest march of anti-capitalists. I just stopped my bike and took out my camera and started shooting. It was like being in a bubble, all around me there were cops chasing down, tackling and beating punks, meanwhile beer bottles and firecrackers were flying through the air, and I just watched, shooting here and there perched on my bike in the middle of the street.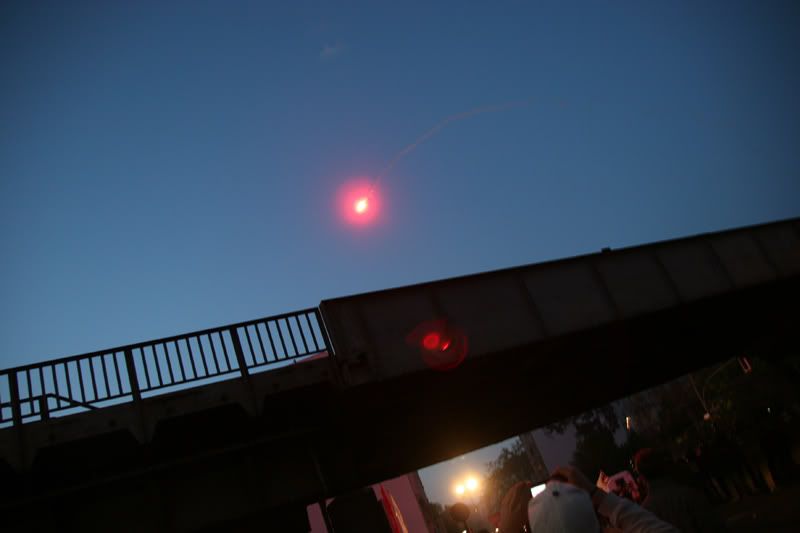 Overall, this was quite a peaceful May Day, probably because
the problems were actually in Hamburg this year
in clashes between 1,000 Neo-Nazis, 7,000 anti-neo-nazis and police.